CANON PRODUCTION PRINTING AUSTRALIA SIGN PARTNER, STARLEATON, TO RESELL COLORADO SERIES
Canon Production Printing Australia has signed a partnership agreement with Starleaton to resell the award-winning Colorado roll-to-roll printer series across Australia.

The agreement is set to be mutually beneficial for the iconic brands who have both assumed the position of "complete solution provider" across the sign and display market. The powerhouses vow that the arrangement will also benefit Australian printers who are evolving their wide-format application sets, thanks to the Colorado's application versatility and premium technology.

The new reseller agreement is set to grow the indirect B2B channel for Canon Production Printing Australia, as well as support diversification into adjacent markets which require complementary technology. For Starleaton, the agreement is set to expand latitude within the sign and display market, with the award-winning Colorado roll-to-roll printer.

Craig Nethercott, Managing Director, Canon Production Printing Oceania, says, "With the Colorado successfully established within the global and Australian markets as a high volume, superior quality system that is technology rich enough to print a diverse range of applications, we are now looking to extend our reach into markets and printers that we currently do not service."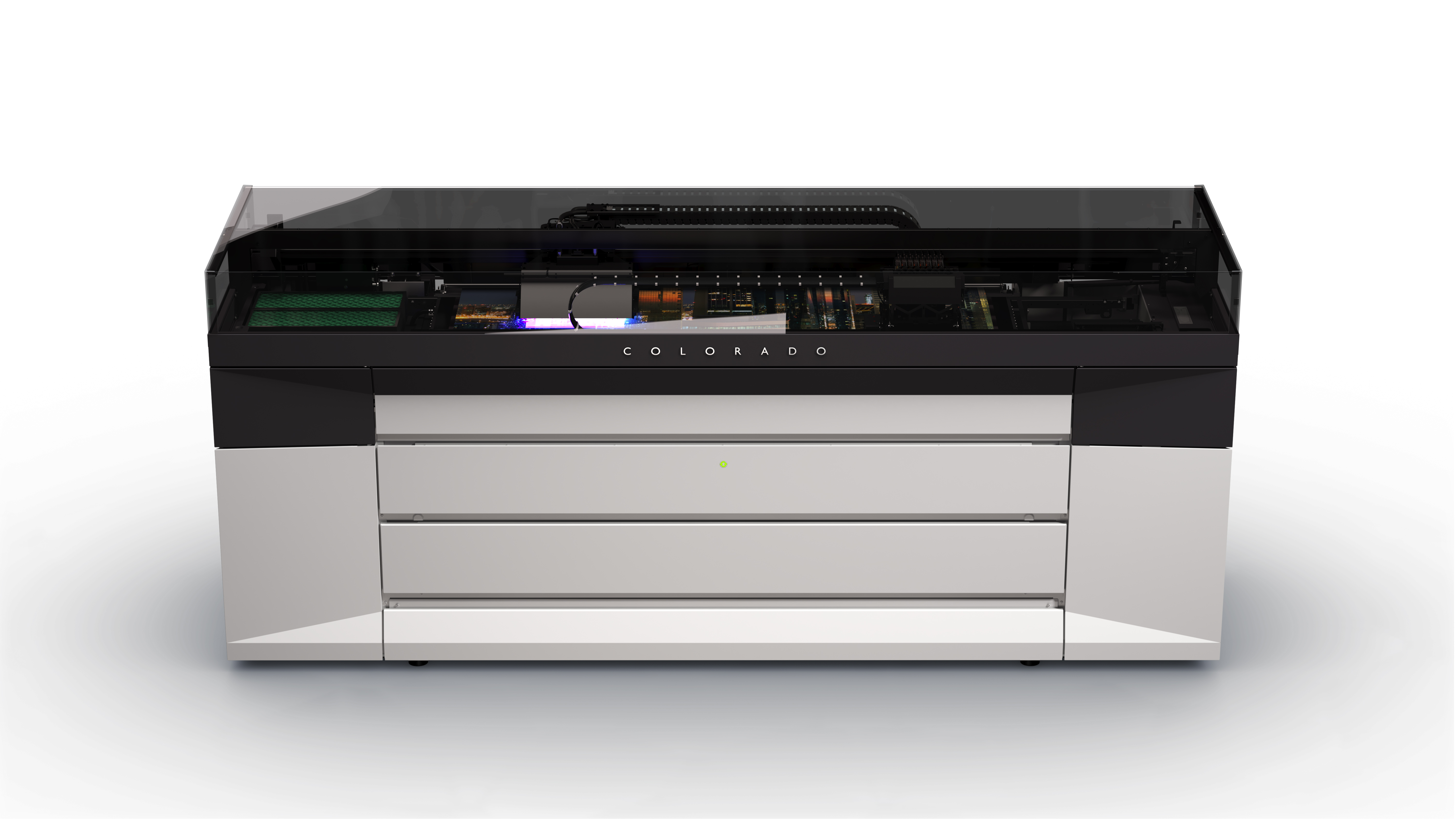 "With Starleaton, we've found a partner who both understands the benefits of technology such as UVGel and FLXfinish in application versatility, and can support our growth aspirations to extend our reach within the Australian commercial print market.

"We're very passionate about bringing the best products to the Oceania printing industry and recognise that by opening up the indirect channel, we provide more printers the opportunity to experience the unique benefits of the Colorado family" he says.

The Eaton family-owned company, Starleaton, recognise the strategic move as an opportunity to further expand their footprint in the commercial printing market.

"Our relationship with Canon Production Printing Australia is an exciting new venture for both companies particularly as we aim to ensure the Australian print industry have the solutions that they require to thrive in today's dynamic environment," Ben Eaton, CEO, Starleaton, says.
"We've seen rapid growth of the Colorado in the past 18 months globally, with productivity levels soaring and metres printed well above that of competitive machines. We're confident that the Colorado will be the perfect match for our client base.

"The new offering will benefit customers wishing to take the next step into higher performance, quality, and production savings. It complements our existing wide format printer range, extending to every budget and performance requirement.

"To ensure market success, we have 12 face-to-face account managers with significant media experience, whom are able to assist print service providers in adapting new market technology that can support their growth and evolution. Plus, our experience with Onyx, Fiery and X-rite will create media profiles to match the Colorado to achieve the best possible result.

"Additionally, our already-seamless national service coverage will be bolstered by ProCare, the after-sales service for the Colorado roll-to-roll printer series. This means that print service providers will be able to benefit from increased productivity and minimal downtime" he says.
With well over 1,000 installations worldwide, Canon's Colorado roll-to-roll printer series has been recognised by customers across the globe as the best solution for a large variety of wide-format applications.