Epson Australia exhibits at PacPrint 22 with Number 1 market share across Australia and New Zealand
Epson Australia will exhibit at PacPrint 22 with not only its biggest product offering ever, but also having cemented its position of Number 1* in terms of market share for Large Format' and Direct to Shape printers across Australia and New Zealand for the last two years (2020-2021). Epson's Number 1 position in these market areas is based on data from research specialists, IDC.
Taking with them the philosophies of "Be limitless" and "Expand your business possibilities" Epson is exhibiting a veritable armada of printing solutions, with many of the products that helped Epson achieve their Number 1 status also on their stand at PacPrint 2022.

In the Fabric area Epson will feature their large 76" SureColor F10060 aimed at soft signage and just-in-time manufacturing. The SC-F10060 achieves an outstanding gamut using just four inks. It combines advanced Epson Precision Dot Technology with UltraChrome DS HDk ink to achieve high image quality with intense and accurate colour. Alongside the SureColor F10060 will be the SureColor F6360 - 44" which suits a wide range of production applications including customised garments and fabrics, hard and soft signage, décor and merchandise.

Then there's the Epson SureColor F9460H - 64" which represents the fourth generation of Epson's proven 64" platform and combines Epson Precision Dot Technology, with advanced media management and UltraChrome DS HDk ink to enable outstanding image quality at high speed.

Finally in fabric will be the Epson SureColor F3000 – DTG which has scaled up to suit to needs of high-volume producers. The SC-F3000 combines advanced Epson UltraChrome® DG ink with Epson's latest PrecisionCore™ head technology and an upgraded print engine. Staggered 2.6" print heads enable high-speed, single-pass, five-colour production.

The next area on the stand is Signage where you will see Epson's latest solvent models as well as their new resin range featuring the SureColor R5000L, which offers a low running cost and accurate and repeatable colour on a platform that enables rapid job turnaround.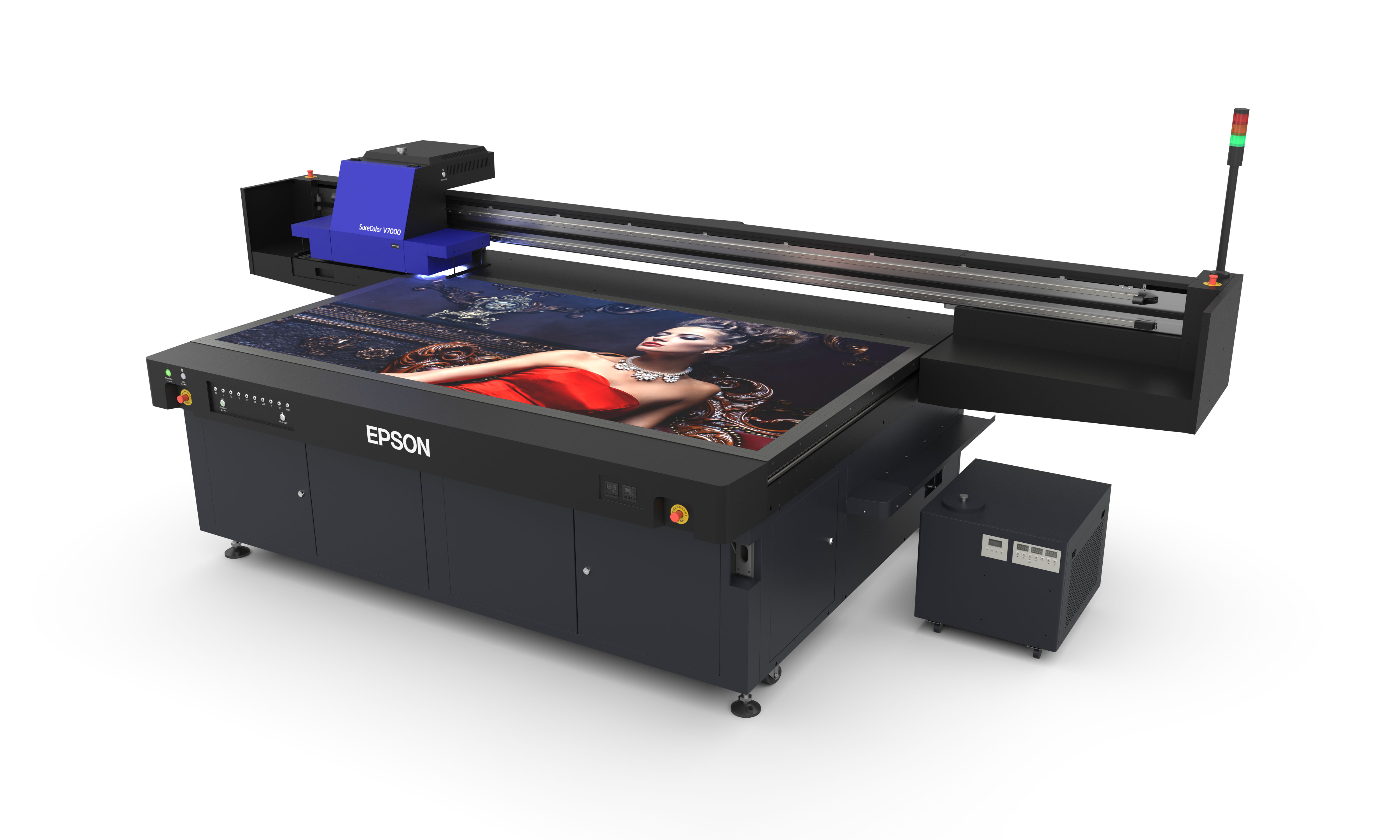 You will also see the Epson SureColor V7000 - UV Flatbed. The SureColor V7000 is designed to produce durable images on a wide range of substrates, with superior colour and print quality. The SC-V7000 combines Epson precision imaging and print head technology with new UltraChrome UV ink. The printer supports flexible production with four separate print zones and support for media up to 80mm thick. This is a printer designed to provide durable and worry-free operation backed by a comprehensive service program that can be extended up to five years.

Also on display in signage will be the Epson SureColor S80660L - 64" CISS which is designed to produce durable images with maximum impact and format flexibility, quickly, easily and at minimum cost. Prints dry quickly to enable ad-hoc, same-day job turnaround, while the high-capacity media and ink supply systems enable efficient roll-to-roll production with remote status monitoring and reporting.

Then there's the Epson SureColor S60660L - 64" CISS which also features Epson's latest PrecisionCore print head and UltraChrome Eco-Solvent ink technology. It produces images that are brighter and glossier than competitors with an outstanding colour gamut.

Epson is known as a leader in the commercial and professional photo printing space with models such as the SureColor P9560. That said, Epson are also a major player in small format photo printing and on the stand they will display in both key areas. This includes the new SureLab D1060 dry-film minilab which is designed for low-medium volume production. It can be operated as a standalone machine or in multiples for heightened production. It incorporates a high precision Epson Micro Piezo™ Thin Film Print™ (TFP) head that enables accurate and consistent output in resolutions up to 1440 x 720 dpi. Staying true to the SureLab series, the D1060 is compact, lightweight, and requires minimal operational space.

Epson has launched a huge range of models in the Technical & Poster segment over the last two years you will see a number of these at PacPrint along with the SureColor T7760D. This newly redesigned model combines high-speed production with flexible media handling in an extremely compact footprint and a clever new six-colour ink set.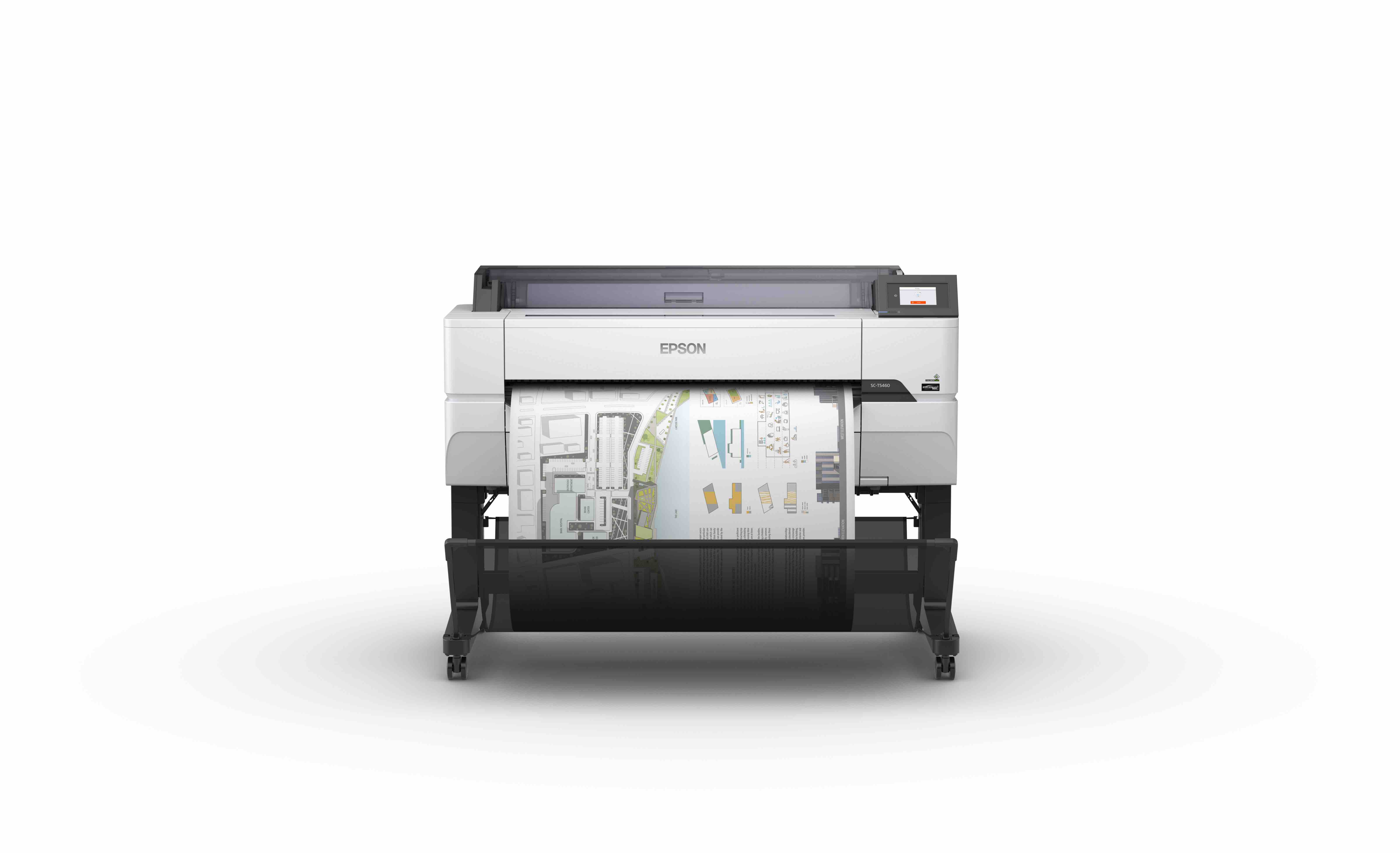 Epson will also have the SureColor T5460M - 36" MFP on display. The SC-T5460M features Epson's latest PrecisionCore™ print head and aqueous UltraChrome® XD2 pigment ink. It will print an A1 image in as little as 22 seconds with output that dries almost instantly to be water and rub resistant. The SC-T5460M is Epson's first wide format printer to include an integrated scanner. Developed for engineers and architects, it also provides the perfect solution for corporate, government, retail and education users.

If it's colour and proofing you're after then Epson's unique SD-10 Spectrophotometer will also be demonstrated. The SD-10 is an ultra-compact high-precision spectrophotometer. Small in size but big in features, it is designed to be your constant print companion. It lets you determine the exact colour of a test item and compare it with another or with a known standard such as Pantone®. Most importantly the readings you take are accurate and consistent.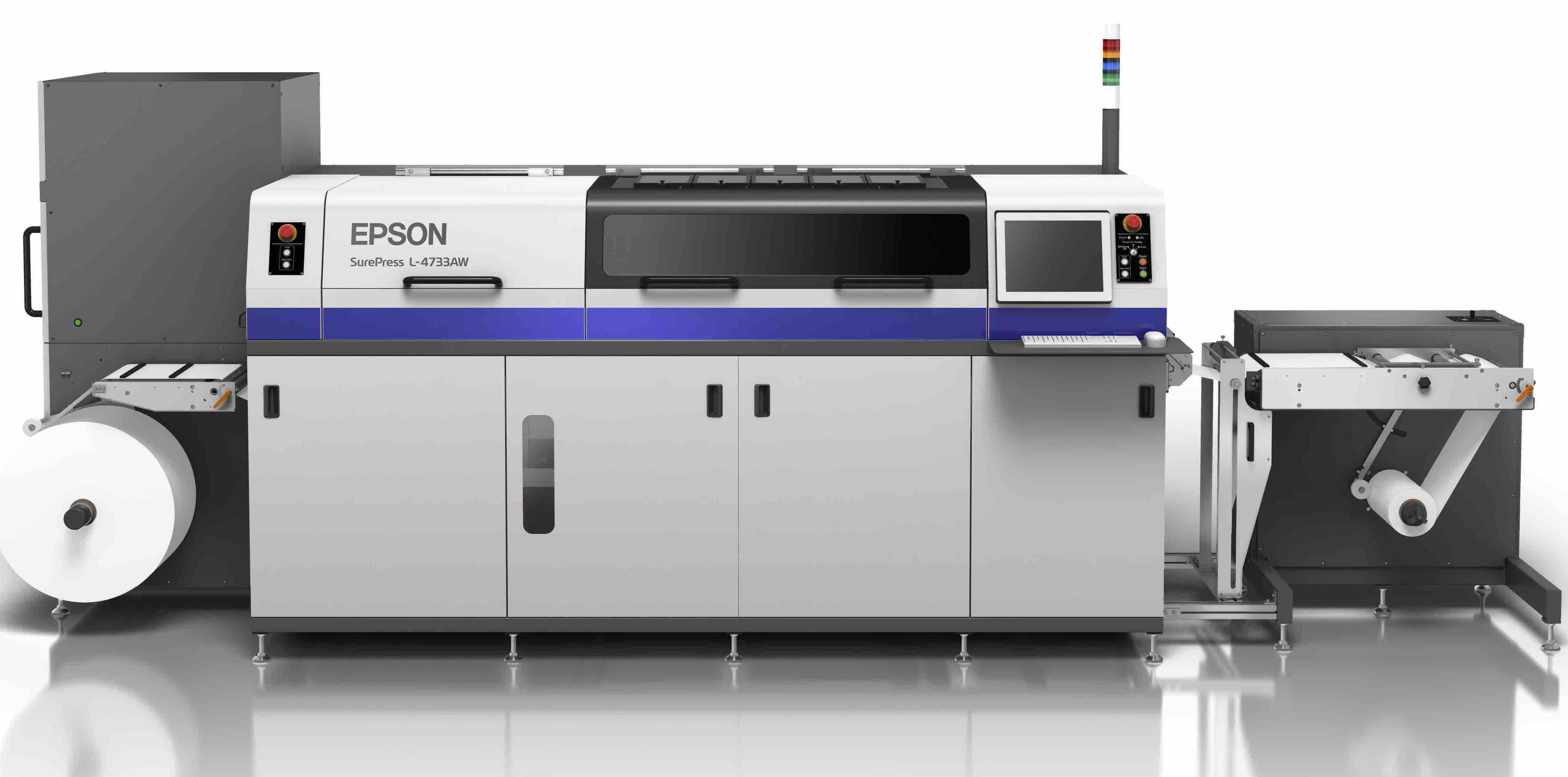 The industrial and commercial labels is where you will see Epson's latest SurePress AQ ink industrial label press, the L-4733AW, as well as the ColorWorks CW-C4010, both on display for the first time in Australia.

The SurePress L-4733AW digital label press incorporates Epson's acclaimed MicroPiezo® inkjet printhead and uses industrial grade Epson SurePress AQ ink. It is designed for converters who wish to produce general purpose and specialised labels in short and ultra-short print runs on mainly paper based stocks. It produces output on coated and uncoated substrates with a high colour gamut, high colour accuracy and outstanding print resolution and precision. Jobs are quick to set up and easy to complete with the absolute minimum in consumption, wastage and labour.

Bringing comprehensive connectivity and dynamic image quality together in a compact design, the ColorWorks C4010 label printer enables your business to harness the power of communication through colour. This versatile label printer features high-performance PrecisionCore® technology and is engineered for reliability. It delivers crisp, photo-quality colour labels on demand at up to 1200 dpi resolution.

Alongside is the Epson ColorWorks C6510A, the highly dependable 8" commercial inkjet label printer covering the full spectrum of label sizes for enhanced productivity and versatility.

The final area in this formidable library of printing offerings comes in the form of Epson's Document Solutions and Business Printers that are designed to increase efficiencies and productivity while helping SMBs and SMEs to lower their impact on the environment. This important area will feature and demonstrate Epson's WorkForce Pro WF-C579R network MFP, WF-C879RTC workgroup printer and the Epson WorkForce Enterprise WF-C20600.